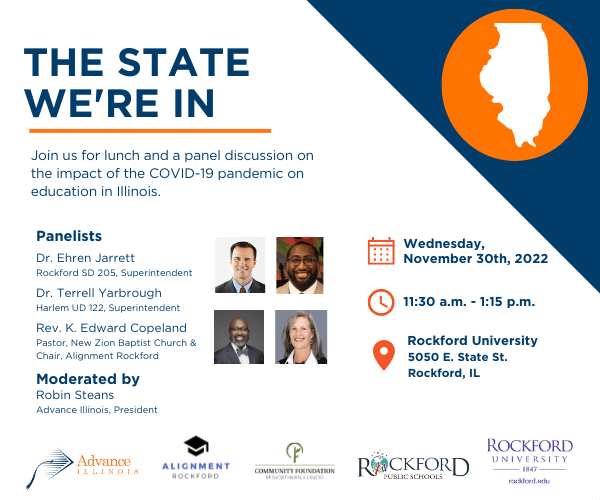 The State We're In
Join us for a lunch and a panel discussion on the impact of the COVID-19 pandemic on education in Illinois with Advance Illinois.
Advance Illinois will be presenting findings from their report The State We're In, which covers enrollment, equitable access to instruction, support and resources for student well-being, and K-12 academic outcomes.
The panelists include Dr. Ehren Jarrett, Rockford SD 205 Superintendent, and Dr. Terrell Yarbrough, Harlem UD 122 Superintendent. The event will be moderated by Robin Steans, Advance Illinois President.
Event in collaboration with Advance Illinois, Alignment Rockford, Community Foundation of Northern Illinois, and Rockford Public Schools