Supporting Students

With

Alignment Rockford

LEARNING IS FUN!

Alignment Rockford supports learning and academic success in a variety of ways. Find tutoring, homework help, fun learning activities, and community programs here!
Learning Supports
Alignment Rockford works to support the goals of Rockford School District 205 and to help close learning gaps for students in Rockford. If you want to support school-age students in overcoming barriers and reaching their full potential, find out about the ways we connect the community to education.
WE ALSO SUPPORT STUDENTS AND FAMILIES DIRECTLY THROUGH RESOURCES AND INFORMATION.
Students and their parents can find homework help and learning resources through Alignment Rockford to make learning fun and help them meet their academic goals. The world is exciting and full of fascinating things! Our homework help offerings, containing reputable content and applications from institutions across the world, will help connect their curiosity to curriculum and open new ways of exploring.
ONLINE CLASSES AND TUTORING
Khan Academy
Khan Academy offers practice exercises, instructional videos, and a personalized learning dashboard that empower learners to study at their own pace in and outside of the classroom. We tackle math, science, computer programming, history, art history, economics, and more.
Visit Site
Paper Online Tutoring
(For RPS 205 Students)  Paper provides 24/7 live tutoring for students to help each individual reach their full potential.
Visit Site

Rockford Public Library Learning Resources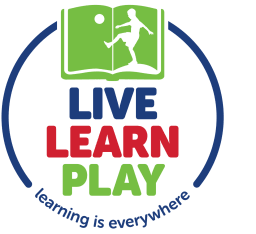 Live, Learn, Play Programs
Live, Learn, and Play in Rockford! Rockford Public School District 205 (RPS) is partnering with organizations throughout Rockford to offer FREE, high-quality programs and learning opportunities for RPS students.
Check out the free opportunities for RPS students!
Learn More!
Your support matters to the work we are doing in the community. Donate today and help every student in the community reach their potential.
WANT TO DISCUSS WHERE YOUR DONATION COULD BEST SUPPORT OUR COMMUNITY'S CHILDREN?